From historic landmarks to landmark cases, our tradition is serving our clients and our community.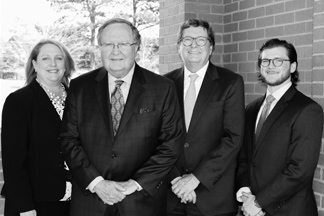 The firm's four attorneys have an impressive combined years of practice in excess of 139 years, and the firm has achieved the rating of "AV" by Martindale-Hubbell, which signifies the highest level of legal ability and very high adherence to the professional standards of conduct, ethics, reliability and diligence. The firm has been designated as Preeminent Lawyers for high professional legal standards and ethics for inclusion in the Bar Register of Martindale-Hubbell.
All four attorneys are natives of the Augusta area or the Southeast, and three have practiced exclusively in the CSRA since the inception of their careers.
The partners and associate attorneys are supported by four full-time legal assistants, three of whom are certified paraprofessionals.