From historic landmarks to landmark cases, our tradition is serving our clients and our community.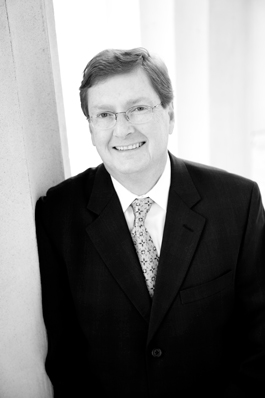 ATTORNEY PROFILE: W. LAWRENCE FLETCHER—
Partner
706.724.0558 (phone)
706.724.4730 (fax)
wlfletcher@fhflaw.com
Practice Areas:
Estate Planning, Wills and Trusts
Taxation
Probate of Wills and Administration of Estates
Business Law
Business and Professional Entity Formation (Corporations, Non-Profits, LLCs, Partnerships)
Retirement Planning
Experience
Mr. Fletcher has been engaged in the practice of law for 27 years, and specializes in the areas of taxation, estate planning and business law. In addition to his individual and private business clients, he has advised and assisted large governmental clients since 1983 with various federal and state tax matters, the design, formation, document preparation and administration of various qualified and non-qualified retirement plans and employee fringe and welfare benefit plans including a §125 cafeteria plan, and the design, formation and administration of IRC §501(c)(3) charitable foundations, with respect to charitable contributions and exempt organizations.
Honors and Affiliations
Member, American Bar Association
Member, State Bar of Georgia
Member, Augusta Bar Association
Past President, Young Lawyers Club of Augusta
Member and Past President, Augusta Estate Planning Council
Publications and Speaking Engagements
Mr. Fletcher has given numerous presentations on various estate planning and taxation matters to colleagues and community groups.
Education
Georgia Institute of Technology, Bachelor's, Mechanical Engineering, 1979
Walter F. George School of Law, Mercer University, J.D., 1982
University of Florida School of Law, LL.M., Taxation, 1983
Mercer Law Review, 1981-1982
Bar Admissions
State Bar of Georgia, 1983
Admitted to all of the Courts of the State of Georgia
Admitted to the United States District Court, Southern District of Georgia
Community Activities
Chairman, Development Committee, Symphony Orchestra Augusta
Member, Executive Committee and Board of Directors, Symphony Orchestra Augusta
Member, Board of Trustees of Augusta Technical College Foundation, Inc.
Member, Board of Directors of the Georgia Tech Club of Augusta
Member, Board of Directors of the Augusta Chapter of the American Red Cross
Past Member, Board of Directors of Leadership Augusta
Past Chairman, Youth Leadership Augusta
Past President and Director, Augusta Rowing Club, Inc.
Past Secretary and Director, Augusta Invitational Regatta, Inc.
Past President and Director, Augusta Training Shop for the Handicapped, Inc.
Past President, Georgia Tech Club of Augusta
Member and Deacon, First Baptist Church of Augusta
Member of the Contemporary Worship Praise Team, First Baptist Church of Augusta
Director, Youth Praise Teams, First Baptist Church of Augusta